Trends change like how we girls change our clothes, sometimes, multiple times a day! We're all busy people, so it may be difficult to keep up with the speedy self-care trends of today, especially ones that come and go so fast. Well then, look no further. This post has rounded up the latest skin and hair care products, all in one. You don't need to go searching for your best beauty buys, or skin favorites, because they're all here. Let's get started!
CP-1 Silk Mist
This mist is perfect for maintain those long, luscious silky locks you've only dreamed up. A brand new formula of Hydrolyzed Collagen and silk protein. It completely reaches the core of your hair follicles, making it silky smooth inside out. It makes your hair stronger and adds resistance to heating and styling tools also. And not to mention it smells absolutely amazing, like sunshine and happiness in a small bottle. Your hair will feel pampered and absolutely beautiful looking! 
Klavuu Special Care Pearl Glow Mask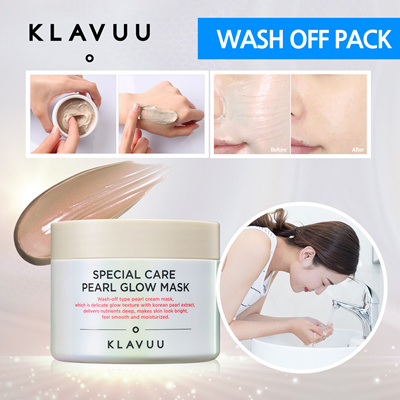 This mask is the latest Korean beauty essential. After all, facial masks have become a global trend, and every other beauty blogger is reviewing it, and shelves are stocked with the stuff. Well, this is the thing for you, if your confused with all the products, and what your purchase should be. Firstly, the Klavuu Special Care Pearl Glow Mask clears all the deep impurities, oils, and toxic materials in your skin, from your busy routine. The main ingredients include Kaolin and Bentonite Clay, which are exfoliators and have deeply purging capabilities. It improves the visual aesthetic of your skin too, by reducing whiteheads, blackheads, pimples and drastically reducing the appearances of pores on your face. It is an absolute beauty steal. That is very affordable for such amazing benefits and skincare solution.
SOME BY MI 30 DAYS MIRACLE SOAP BAR
You may be confused with this Korean beauty choice. It is natural for you to wonder, why would I put soap on my face, its 2019, not 1999? And that is a complete fair assumption to make. Except it's not. Yes, you heard right! Almost vintage bar soaps are making an extreme comeback. You see online, a large variety of skincare soaps, from mild facial soaps directed at oily skin, to deep cleaning ones. But this one is perfect for all skin types, and had many positive feedback too! That is  Some by Mi's 30 Days Miracle Soap Bar. This miracle soap contains about 10k ppm of real Tea tree oil. It is soft enough to be used as a daily cleanser as it is enriched with organic oils, such as, olive oil and argon oil to protect the skin and not disrupt the natural oils present on outermost layer of skin. Soap  is also helps  blemishes, and acne prone skin, promising to reduce them in 30 days, and it does!
Some by Mi's 30 Days Miracle Soap Bar has no irritants, and is made mostly of natural ingredients only. It has no ingredients that can potentially harm your skin, and has no artificial colors or chemicals either. It applies like a dream, and when you wash it off, it doesn't leave your skin feeling stripped of moisture or tight, but feeling like itself and its absolute best.
So what are you waiting for? visit cocomo.sg right now, and avail all the benefits of the latest, trendiest products that it has to offer. A promise you quell all your beauty related needs.