Nowadays, it seems that Cica is booming as an ingredient for Korean beauty products. But it is not casual. Cica, which is also known as Centella Asiatica, is a well-known Chinese plant due to its healing properties. In western countries, exclusive French cosmetic lines were among their first successful users.
But K-beauty brands also aimed their research to develop new Cica products. As a result, now we can find amazing Korean products that are helping men and women to recover the luminosity of their skin safely and with minimum effort.
But why is Cica so good for your skin? This is a question that is really worthy to answer. First of all, it is a natural ingredient that makes it safe for all types of skin. Secondly, it has soothing, anti-inflammatory, and antimicrobial properties, all of which make it ideal for sensitive and irritated skins.
In addition, it has a potent cosmetic ingredient called Asiaticoside which stimulates the production of collagen.  In this sense, scientific studies show that collagen is one of the main factors to take back the freshness and youthful look of the skin.Given all these benefits, Cica represents a perfect combination of healing and embellishing.
Certainly, all these properties offered by Cica ignited K-Beauty brands to carry out their own research. As a result, they were able to create a variety of creams, cleansers, and serums, just to name a few. But they took a step further by combining the Cica with the most advanced technologies and newly discovered ingredients. In spite of all these efforts, they were able to make them affordable while keeping high quality.
Some of the most relevant K-Beauty brands that use Cica include Neogen and Dr. Jart. These brands applied all their expertise to extract the best of Cica and were able to develop complete skincare lines. As a consequence, they guaranteed many ways to receive the benefits of Cica, no matter your skincare routine or type of skin.
For instance, Neogen focused its attention on creating many alternatives to clean and purify your skin. Even the most sensitive types can find a safe product. You can find "Cica Micellar Cleansing Oil" which is perfect for dry skins as it keeps the moisture and the PH balance.  Also, "Cica Micellar Cleansing Foam" which is gentle with the most problematic cases. With "Real Cica Pad" the extremely sensitive skins can enjoy a refreshing peeling.
On the other hand, Dr. Jart focused its attention on extracting the most repairing elements of the Cica. It presents a variety of products that include "Dr. Jart Cicapair Re-cover Cream" which hydrates your skin while preventing redness and inflammation produced by daily external agents. In addition, "Cicapair Night Repair 30 ea" restores deeply during the night. If you are a Serum lover you will be happy to know about "Dr. Jart Cicapair Serum". This product goes even deeper to help you repair redness, acne, and irritations.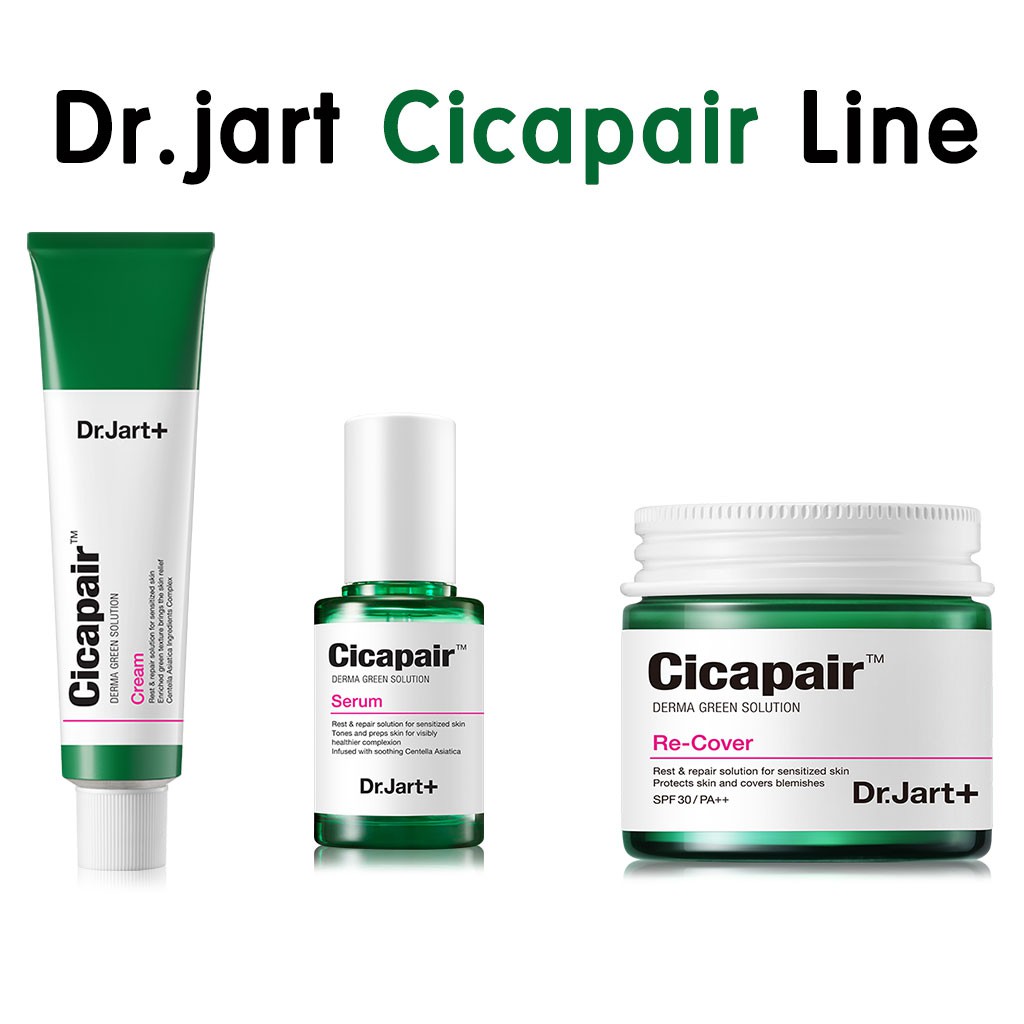 But Korean brands did not get limited to offer products containing Cica. Above all, they took care of keeping intact Cica´s essential components. These brands are fully aware of the environmental sustainability and keep the ingredients aligned with green policies.
To sum up, Cica deserves the spot it is having now. Due to its extraordinary benefits, you should try it.